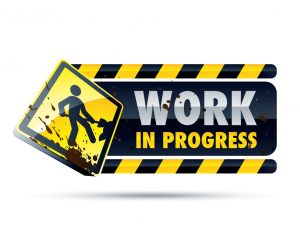 We will soon be introducing the ability to customize the technical indicators used on the site.  This means you will be able to define moving averages of any duration or screen on your favorite 8-month total return (which we don't currently support, but some people prefer). We will also be adding new indicators that we don't already include.
Today we are making some foundational changes that we will build on over the coming weeks.  For the most part, you should not notice these changes, but we want to make you aware and open the door for communication if you experience any issues.
There are, however, three changes you will likely notice and need to be aware of.  The most significant change is the addition of a new screening field actPrice, or the actual unadjusted price.  Historically, the Price field has been an unadjusted price that could be used for testing actual price, such as [Price] > 10, or against a moving average, such as [Price] > [SMA-100].  Additionally, with some "magic" behind the scenes, it could be accurately used to test against a historical value such as [Price] > PreVal( [SMA-50], 10), which compares today's price to the 50-day SMA from 10 days prior.
Adding the flexibility to define custom indicators, which will use prices adjusted for splits and dividends, means a distinction needs be be drawn between the current adjusted price and the current un-adjusted price. To that end, we will support [Price], which is adjusted, and [actPrice] which is not adjusted.  Since all data on the site is (or will be) adjusted for splits and dividends, the major purpose of the [actPrice] field is to compare to a dollar value such as [actPrice] > 10.
At this point both values are the same, but we suggest you use them as noted above since existing screens will be changed over the next few days, and it will no longer be valid to compare [Price] to a dollar value in a backtest.
The second item to note is a change in the screener field menus to support the new field.  With the addition of the [actPrice] field we have combined the Price with the Volume fields into a new Price and Volume related section.  Nothing major here, just be aware of why it has changed.
The third item has to do with screen update functionality.  We are moving the update time to 5:00pm ET as part of the end-of-day update rountine we perform then.  This means you can update your favorite screen in the evening rather than waiting until the next morning – something we know a few of you would like to do.
As part of this change, screens that have been run recently but are not up-to-date will need to be rerun manually by clicking an update button inside the stats box.  This is an extra step if you are wanting the updated stats, but saves a lot of time if you are researching screen results and don't mind looking at a 2-day old backtest.  If you find a screen you are interested in and want the updated results then just click the update button. It's easy.
There are a lot of changes behind the scenes that we won't address, but please be aware, and let us know if you suspect an issue.  Next week we should begin rolling out the indicator customizations beginning with Rate of Change (ROC) and moving averages (SMA and EMA).  If you are curious why ROC, it can be used with the [Price] field to calculate trailing returns.
Please let us know what new indicators you would like to see included.